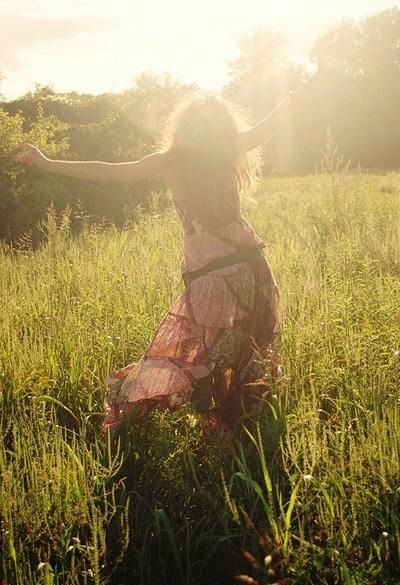 Follow your own path
She doesn`t wait, she never waited…..
also not on love, or,
that the man of her heart follows her.
She walked away on and on….
Knowing, that everything comes to her,
when she is ready for it!
No, she didnt run away,
just followed her own path.
For her, the way, the home,
the bottom who carries her, thats her homeland.
She`s like a tree, which is rooted,
and still follows his travel route.
She carries the roots in herself.
She never waited, for tomorrow,
for the real great love, the big chance or,
to be home in one others heart.
In the stream of her life,
she flows toward to everything,
in her time, in the baggage her soul….
Her heart….her emotion….the love.
She doesn`t complain about things and dreams,
did not happend yet…. Doesn`t talk about anything,
that is still in the distance.
She knows, every second of desperate waitig,
is a breath of life, that passes senselessy.
She will not collect lost moments,
in the end to realize dejected,
how many miraculous she didn`t feel.
She doesn`t want to put herself in chains in waiting,
that grow up in heavy chains….
and impose dark veils on the future.
She doesn`t seek to distant happiness,
because she is home by herself,
to the place, she is staying in,
on the paths she walks through,
with the people who accompanying her at the moment.
On these paths she collects moments of happiness,
moments full of miracles and beauty.
She walks her way through thickets,
devoutly admired the beauty of the thorns.
She finds light in the darkness,
because who recognizes the intensity of a moment,
opens wide spaces full of miracles,
who dresses every darkness in bright colors.
She is one, who live in the here and now…..
act….love…feel….breathe…
just belongs to the moment….
Wakes up every moment anew.
She lives change and transformation….
Because only those who concern will be a winner
over and over again…..
every breathe anew….
Right up to the final of your own life.
© Erika Flickinger
Übersetzung ins englische von Lia Hummel